When it comes to remodeling your collision repair shop, building a new location or just taking a serious look at your current setup, making sure you have the right equipment in the best location for efficient, effective repairs can be a big project. The new ABRN and GFS webinar series Collision Repair Shop Best Practices tackles all of that in the debut webinar of the series, Keys to Productive Paint Shop Layouts.
Sponsored by SATA, the free webinar highlights several areas you can focus on in your shop. Led by Jason Garfoot, GFS senior technical advisor, and featuring Brad Gravenhof and Jason Gravenhof with SATA DanAm, the webinar has information any shop owner can utilize no matter what they're looking to accomplish in the shop, including:
• How to do the math for proper equipment size
• Factoring the CFM per painter
• Consideration of technicians using airlines before they get to your painters
• How the right tools your painters have factor into your shop layout
• Ways to avoid inconsistency in overall color leading to repainting
Sponsored by: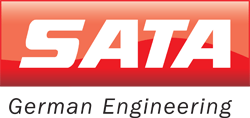 Login
Accessing this course requires a login. Please enter your credentials below!